Happy Mother's Day to all the Mom's out there but most especially to my Mom!!
This year I decided to do something really different for my Mom for Mother's Day.
She loves wolves so I made her a nice warm wold blanket for the house in Coos Bay.
I also took one of the family photos that we had taken and made it into a pillow using material that matched the blanket
I thought it turned out great and she loved it! YAY!
Rod was gone for Mother's Day but he had my gift delivered to me
It was very yummy!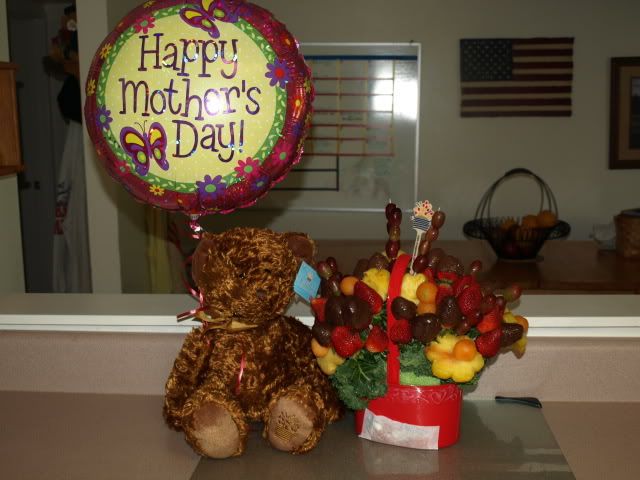 The kids made enough breakfast to feed a small army, cleaned the downstairs and then made everyone lunch.
I wasn't supposed to do anything but I had to get the car packed for Mom's trip north. She left shortly after lunch.
Then Destini took some of the little kids to the park near us. Tete ended up running into a pole, knocked herself and so my Mother's Day ended doing the motherly thing of sitting in the ER with her. She got a minor concussion but all is well!