Just thought I'd do a quick update and post some things that I've made.
Mom and Poppa made it here safely on Monday from Florida. Mom is here for a week before she heads to Coos Bay with Rod's car. Since Rod is not a good distance driver she volunteered to drive one of our vehicles up there for us. Thanks Mom!! Poppa is is staying until June 8th when he'll fly back East for his class reunion.
Rod is off to Virginia for his school. As long as he passes this class we'll be headed to Washington in a few short weeks.
I'll be wrapping up selling things in my stores here shortly as we prepare to make out move. I've got some things that I'm hoping to get sold prior to our move though listed either on my etsy cart -
Buttinskys Bows & More
or
Made by Military Wives
Rainbow of Bitty Baby Clippies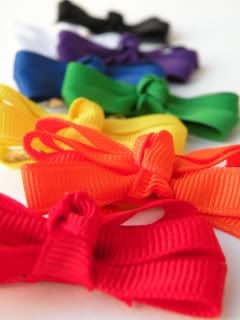 Made to Match Carters Dress and Bow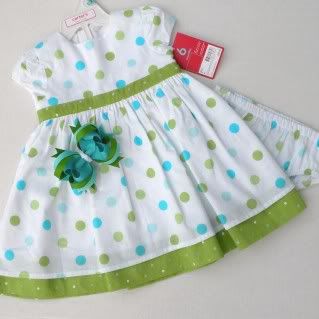 Crayon rolls for the purse or diaper bag
My Mom has started crocheting the cutest little newborn and infant sized caps. I absolutely love them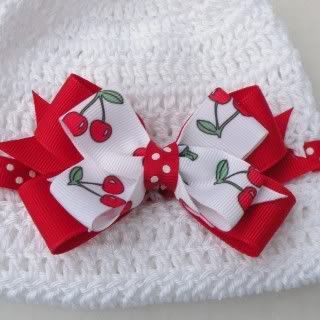 And I just finished this set today for a little girls 5th birthday. She's going to Disneyland and will be wear this "Sleeping Beauty" tutu and hairbow set to meet the princesses