For some reason my dear husband does not like to go to his work Christmas parties. Something about spending months on end with them being plenty for him. A few weeks ago though he made the mistake of showing me the ship's schedule and it had the party on it. So I convinced him to buy tickets since it will be our last year there and we haven't been to one in several years. So we got all dressed up and headed out.
We got there and met up with some friends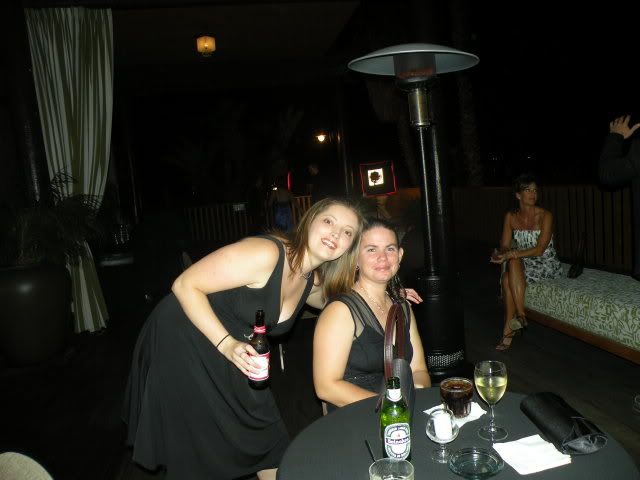 Danced the night away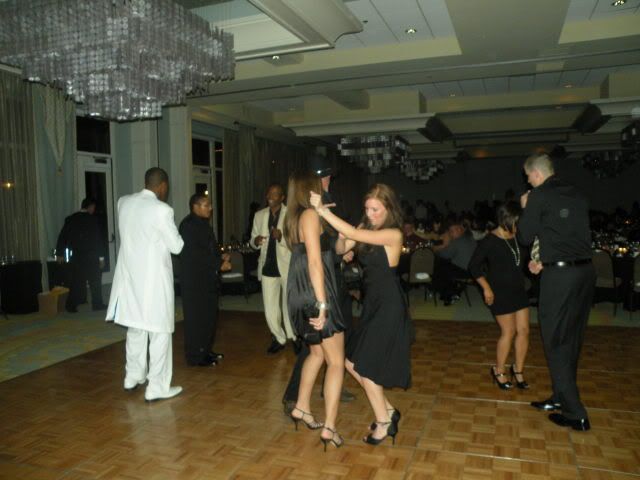 And even if he's already spent time with them I think he still has fun with at least some of them.